【Advanced Effect 】Special Cutting Machine
Views:18 Author:Site Editor Publish Time: 2020-05-13 Origin:Site
De-moulding machine
The crank arm installed with pulley can open and close the mould smoothly, reducing wear, The patented opening and closing device with special limit design can ensure the positioning accuracy and safety.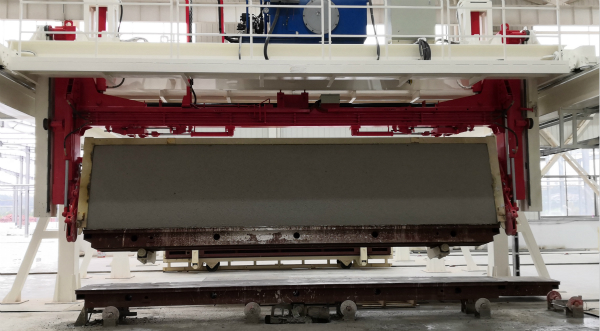 Grooves(For Panel production)
Four sets of cutters can be adjusted automatically without shutting down according to different production requirements of grooving sizes,meanwhile the panels and blocks are produced in one mould at the same time, the cutters can partially groove the cake for panels.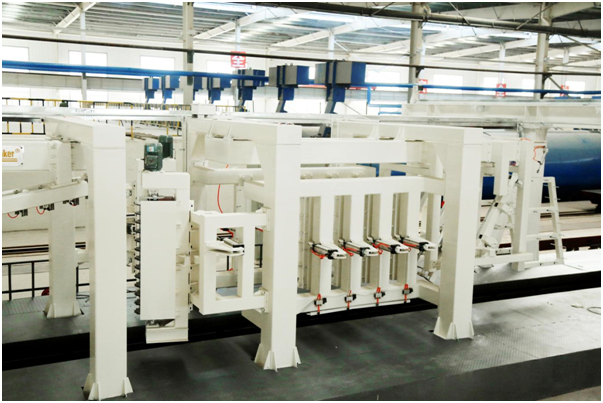 Slotting device
Process the semi-finished products of green cake, accurately cut out the groove at the joint of the panel, instead of the processing the white cake, so as to improve efficiency and reduce the construction cost.
Horizontal cutting machine
All the steel wire columns are fixed on two main oblique beams of cutting machine and each pair ofthe columns is used to fix only one steel wire, so that the horizontal cutting machine can solve the settlement cracks problem in thin block and panel cutting, and achieve the minimum horizontal cutting thickness of 50mm block out of a whole mould.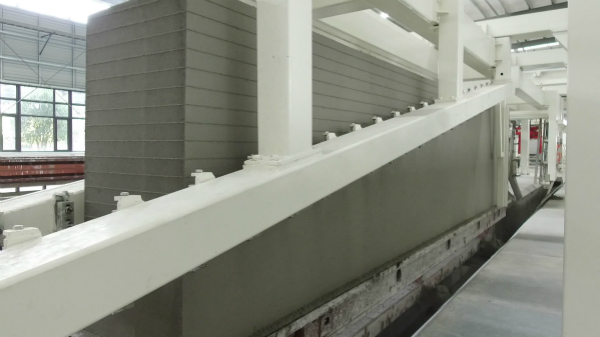 Vertical Cutting Machine
The vertical cutting machine adopt large swing frame with low swing frequency, and the cutting surface is smooth. The swing guide of the swing frame adopts the slide structure of the guide rail with high guide precision. Mechanical synchronous lifting frame structure to ensure that the side plate exchanging is stable without shaking. Each cylinder is equipped with a single check throttle valve.